Spiritual Services
We offer healing services that will nourish your mind, body, and spirit. Walking through our doors is the first step to feeling revived and renewed. Once you do, let us take care of you.
We provide Psychic Readings in various forms with a collection of awe-inspiring readers who offer
Psychic Medium Readings
Oracle Card Readings
Rune Readings
Ribbon Readings
Past Life Readings
Astrology Readings.
Group Readings and Parties also available.
Along with readings some of our other Spiritual Services include Meditations, Henna Tattoos, Oneness Blessings, Access Bars Treatment, Rain Drop Therapy, Reflexology, Psychic Tuning Forks, Angel Tuning Forks, Crystal Healing, Chakra balancing, and a various forms of Reiki Energy Healing.
Events and Services
Release & Manifesting Ceremonies
Spiritual Retreats
Crossing Over Events
Spiritual House Cleaning
Psychics
Paranormal
Psychic Parties
Meet the Readers
Tracey works with her Angels to channel a genuine connection and complete honesty that will give you beautiful messages and guide you to spiritual harmony. She uses Oracle Cards, Crystals, Astrology and much more to heal your spiritual being. Tracey is also a Naturopath, Reiki Master, Deeksha, Bars Facilitator, and Ordained Minister
Contact us for booking and schedule availability.
Linnea specializes in spiritual and psychic protection, spiritual Rune casts and working with your angels and spirit guides. She is a Reiki Master and she also provides Oneness Blessings that will lift your energy level and leave you feeling empowered.
Karen caters to her clients with her unique messages she gives through her Toe Readings that are a wonderful tool for self reflection. She is a Reiki Practitioner who also provides Reflexology that will feel refreshing and energizing.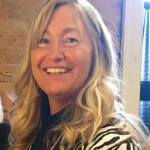 Janet is a Law of Attraction & Spiritual Life Coach, and Reiki Master for adults and children. Her messages will fill you with a revamped optimism that you didn't have before. Janet gives you the tools that you need to produce the life that you want and deserve.